Happy New Year to you all! Many of you might have been to Taipei 101 to watch the fireworks, went out with your friends to celebrate past midnight, or stayed home with family and enjoy the moments with your loved ones. No matter how you chose to celebrate it, the Munual gives you our warmest greetings and hope all MUNners would continue to excel academically and personally.
New year, new start. Whatever negative feelings and thoughts you had culminated throughout the year should now be put aside, and look ahead towards the endless opportunities of success and happiness ahead; those negatives only serve to drag you down, nothing else. Begin a new project, start a new approach to yourself and the things you do, because you would never know how much potential you possess until you had tried to achieve them.
Of course, for the world and the UN, it is a time to set goals for this year. With the Sustainable Development Goals set up, the world hoped all nations would meet up to the quota set by the SDGs and the UN would devote as much as its energies to ensure that would happen. Media play an important role in promoting global awareness, and should place more coverage on terrible events happening everywhere and decrease its emphasis on local crimes. Terrorists groups such as the ISIS, Boko Haram, and al-Qaeda continue to threaten international peace and security, and all member states of the UN should strive to eradicate the very initiators for regional chaos and catastrophe. In Taiwan, the wave of public opinions on the presidential elections for 2016 are culminating and on the rise, with all citizens hoping for a better Taiwan in the future.
2016 had received the hopes from the past fifteen years and its people are determined to fulfill them. These hopes were raised from the suffering children in Africa, to lively young learners in schools of Asia, to hopeful young adults in the Americas, to politicians in Europe, to elderlies around the world; all and every single one of them. These big changes needed the foundation of small changes, and these small changes starts from you. You can start by helping the world through everyday small actions; and before you know it, you have changed the world.  
Chair Training at Chen Gong High School
This is the first time the Munual had been invited to train chairs that are moving on to serve in TCMUN. It was a great honor to be able to share our experiences with these enthusiastic seniors about chairing in MUN.
This time, three presentations were given over the afternoon of December 19, Saturday: Rules of Procedure by Jenny Kim, Documents by Caitlyn Liu, and Tips and Flow of the Conference by Alex Gao. In each of these presentations, the emphasis was not on the general charter of the MUN as any MUN delegate should know; rather, it was more on the sharing of knowledge of minor yet significant details of a MUN. Out of these three presentations, the one given by Alex Gao has its presentation based on more experiences than others. Many of the tips given are to create a better environment for the council. Jenny and Caitlyn, additionally, presented very important details that needed to be taken into account when chairing in a council.
Not only was this conference a great learning place for the Chen Gong chairs, but it is also a learning experience for us. What we had succeeded we will continue, and what we didn't do we will improve. We hope that after this workshop we can be invited to host more workshops in the future in order to strive for what goal we had strived for since the creation of this organization.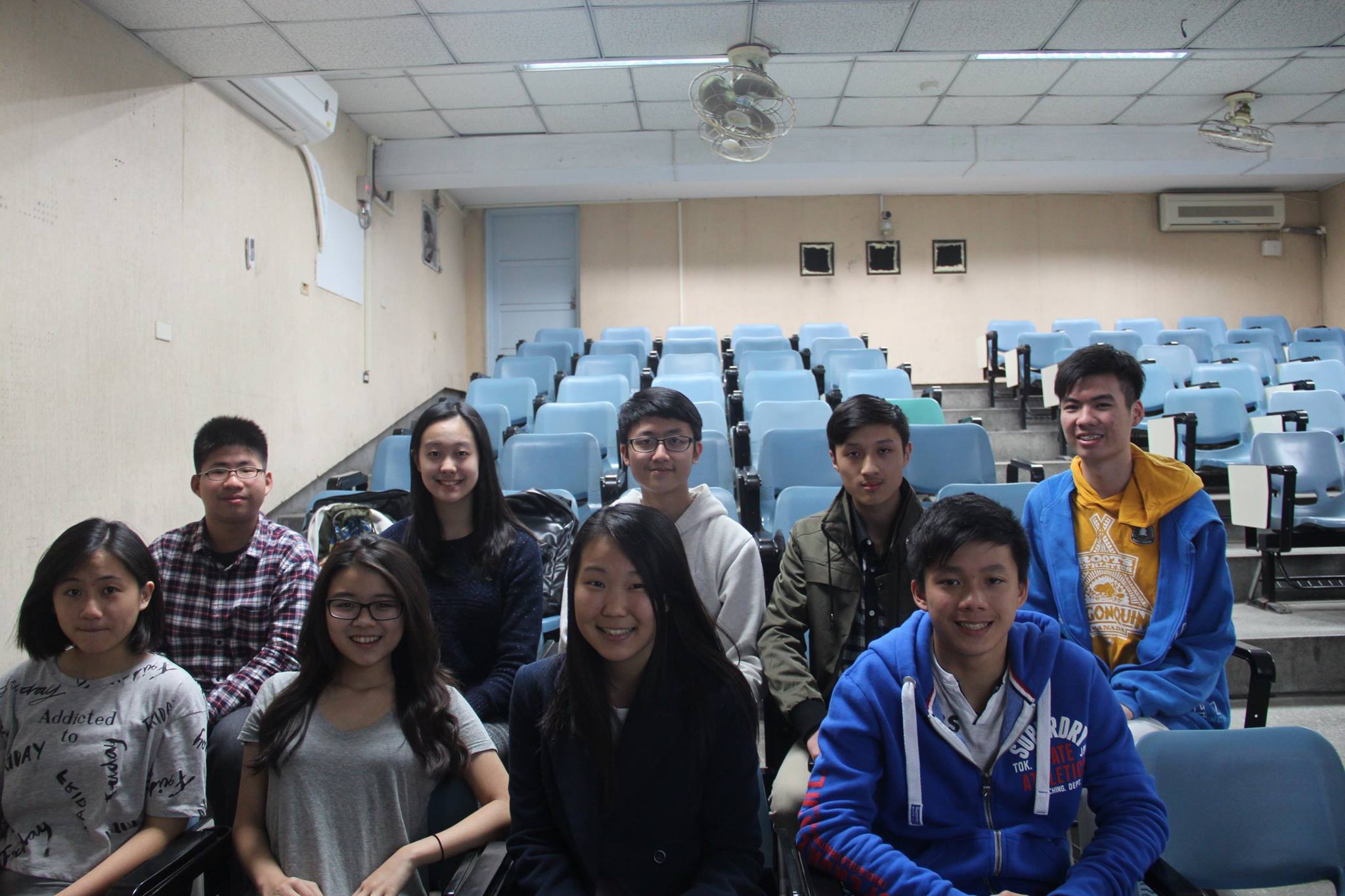 ---
 Post by Alex, Yong-Qi Gao – 2016.01.01